Privacy Policy
This page has been created to show our commitment to the privacy of our readers and friends.
We understand that your privacy is very important and will never share or sell anything about you to anyone.
Below you can read about what information is collected and what is not.
What information do we collect?
We do not collect any personal information about you.
Occasionally we do receive emails from users, we do not sell or share these email addresses or create mailing lists from them. We do collect analytical information through google analytics, about the date and time of your visit, google analytics also records the number of pages you view, the time you spend on the website, and the website you arrived from. We use this data to improve our website, creating a better experience for you the user.
IP addresses.
We do not collect or store IP addresses
on our servers located in the United States. We do use google analytics, which uses your IP address to indicate what part of the world you are visiting www.livinginthailand.net from. Google does not share your IP address with us.
Selling personal information.
We do not share, or sell, any information "like email addresses" with anyone.
What about legally compelled disclosure of information? We may disclose information if legally compelled to do so.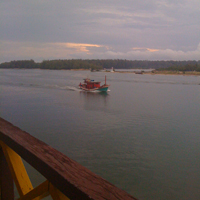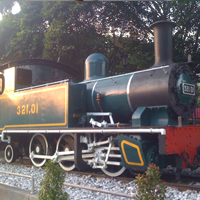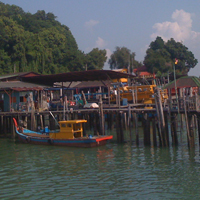 Is the website suitable for children?
All our websites are considered safe for children
and do not contain any adult content. Nor do we knowingly link to any website that could be considered inappropriate for children.
What about outbound links from this website.
www.livinginthailand.net only links in good faith to
family friendly sites,
we cannot be held responsible for the practices employed by these other websites though.
Advertising and Commissions:
I do participate in various affiliate programs where I earn a small commission from time to time. This site www.livinginthailand.net participates in the Amazon Services LLC Associates Program, an affiliate advertising program designed to provide a means for websites to earn advertising fees through advertising and linking to Amazon.com and itís products.
What are cookies?
A cookie is a very small text file, which normally includes an anonymous unique identifier.
Cookies (small text files) cannot retrieve any other data from your hard drive or pass on computer viruses.
When you visit a website, that site asks your computer for permission to store this small text file on your computer for a short predetermined time. Your browser by default only permits a website to access the cookies (small text files) it has already sent, and not any other files on your computer. If you would prefer not to receive cookies, you can alter the settings of your browser to refuse all cookies. www.livinginthailand.net displays ads throughout the site, these ads are served by google. Google uses the dart cookie; this enables them to better serve ads based on your interests. You can opt out of using the google dart cookie any time you wish simply by visiting.
www.google.com/settings/ads/onweb/
User Consent.
By using www.livinginthailand.net you consent to our collection, and our use of the analytical data collected through google analytics, as described in this privacy policy.
Policy Modifications
We may change this privacy statement occasionally. It is current as of 12/01/2023
Start Reading Day 1:
What to do now, before leaving.